As promised, today I am beginning my shop reviews. While most shops will be new to me, this first one was chosen because I have shopped there in the past. And I have to say that I remain glad that I did. It is one of the best purchases I have ever made. A couple of years ago I met a woman on Etsy, through an animal group that we both belong to, Etsy for Animals. Her shop name is Pigatopia, and as you may infer, she likes pigs. In fact, she runs a rescue/shelter for pot bellied pigs, and even has some that stay in her home. But that is not the most unique thing about her shop, that is just a side note that I found fascinating. The owner of Pigatopia, Shannon, is an excellent artist, and her favorite subjects are animals!
Well, my Mother's favorite children are her Yorkie dogs and they can't exactly purchase a gift on their own. Not to mention, she is extremely difficult to buy presents for. So, I commissioned a portrait of her 3 Yorkies, Misty Morning, Twinkling Twilight and Fiesty. I received a wonderful portrait. It was extremely accurate, and before you ask, NO, not all Yorkies look alike! But each dog represented in the painting certainly looked like the real them! And she even added Kiki (the cat I told you about last week, the one that Mom packed off to my house). While Mom loved the painting always, since Misty has now passed away, she really treasures that painting. While the look on her face when she opened it was worth a million dollars, the fact that it continues to hang and bring her joy, well that is a bonus as far as I am concerned!
Portraits range in price depending on size and type (material), but begin at a very reasonable $30! Here is a sample of her work, this is her puppy, Charlie. The Charlie portrait is $130.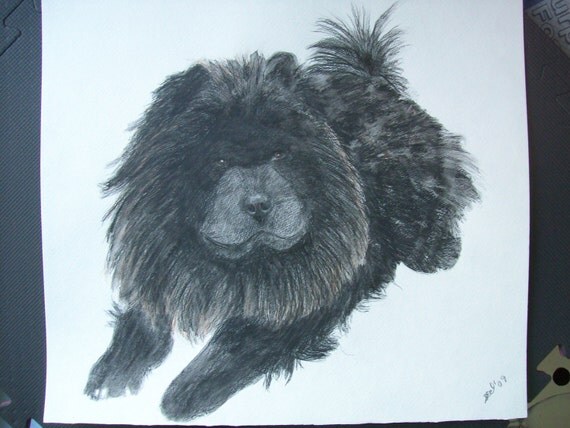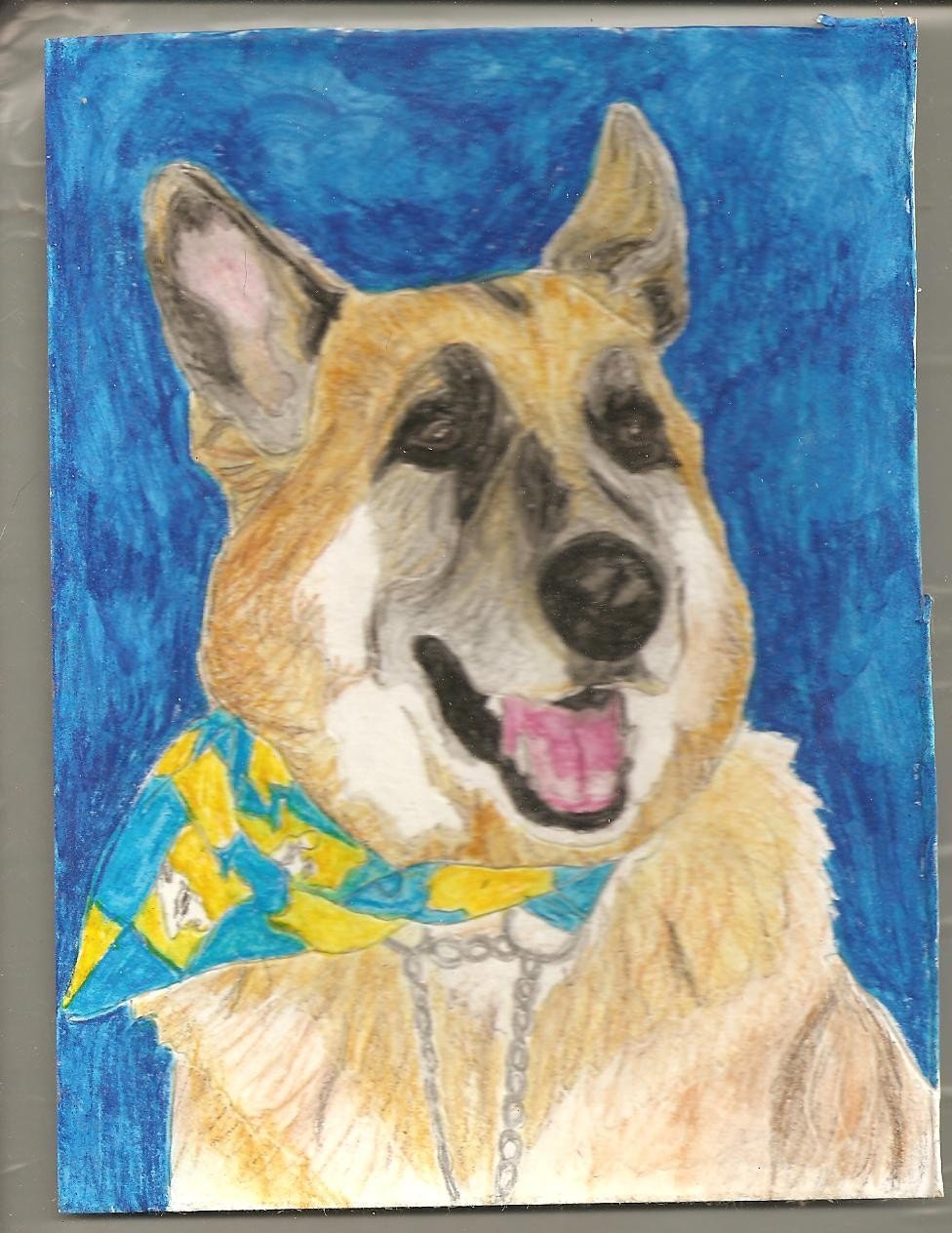 And here is her Mother's day gift to her own Mother, and this portrait type and size would be $32.00.
Now, Shannon doesn't just do animals, so if you want a human portrait or even one of an old, favorite car, go and visit Pigatopia on Etsy and get in touch with Shannon. Give a gift that they won't be expecting, a gift that will keep on giving, give a portrait of their favorite classic car or their pet, or even a portrait of you!