Here we are at Friday again, and as promised, here is another unique store front to check out for your shopping needs, and maybe even some holiday gift-giving ideas. I found this shop on Etsy about three years ago, when it was brought to my attention during a team meeting on charitable giving.
ZaVi Baby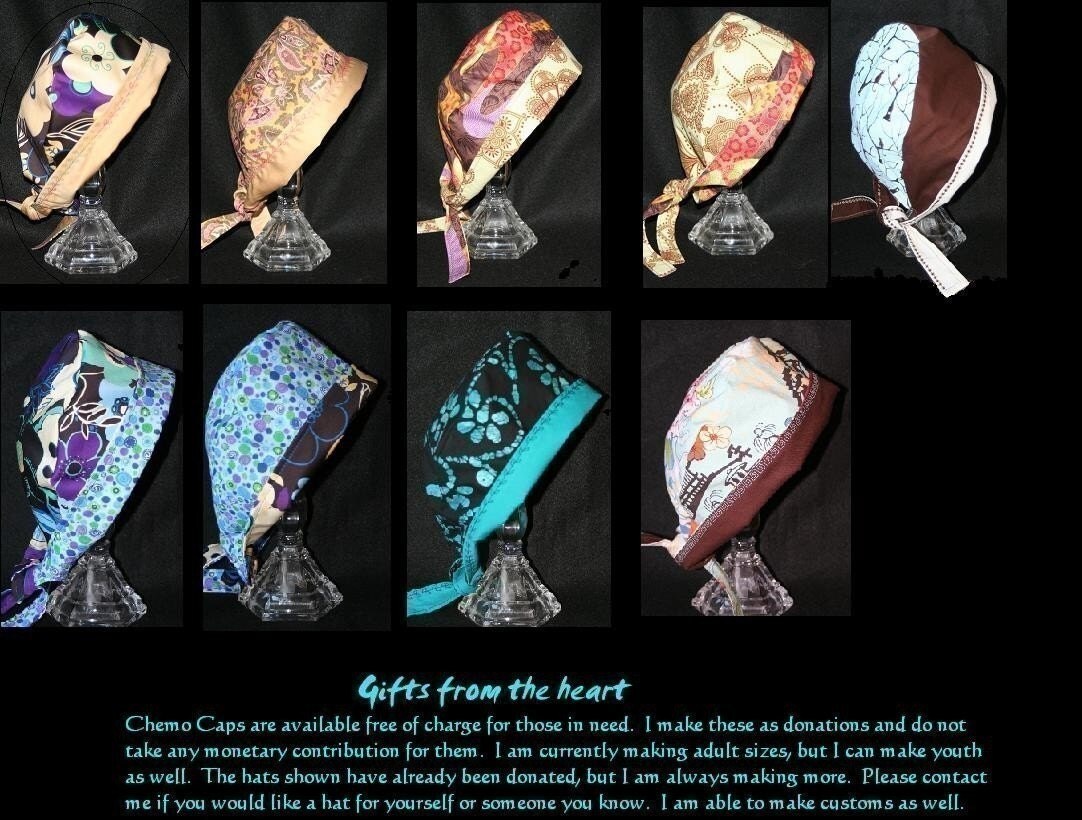 is a gift line of women and children's clothing (hand made, of course), but what drew me there was the
chemo caps
that Tara, the owner, makes for those in need. These hats are very cute and even reversible! And She only charges shipping, plus the twenty cent listing fee. Unfortunately my intended gift recipient passed right after I placed the order, but Tara agreed to gift it to the next person who needed one. She was so kind when we spoke, it was immediately apparent to me that the caps, and I am sure her clothes too, are stitched together with lots of love. So, when you are searching for an unique, quality outfit for your God-child, niece, or your own child, make your first stop
ZaVi Baby
. And if you, or someone you know would benefit from a chemo cap, visit
ZaVi Baby
to check out Tara's little love hugs for your head!